Its PURPOSE... SELL MORE BIKE SEATS

The best store fixture yet from K&S Products...

We introduced the DEMONSTRATOR the suspension fork seller

We also brought you GET-A-GRIP+ the grip, light and computer display.

Now SADDLE-UP... to sell more seats. That's our guarantee!

With all the focus on bicycle-seat related medical problems, customers are ready to buy new seats. SADDLE-UP gives stores the best possible way to show and demo your saddles. No BUTTS about it, this will SELL saddles. Every store should have at least one. It'll be your best salesman this year!
Increased bottom comfort = Increased bottom line
FEATURES INCLUDE:

Quick easy saddle changes
Compact space saver design
Adjustable seat height
Customer friendly
Durable bright yellow finish

(Seats not included)
SADDLE-UP comes as a standard base unit or complete set-up with post and four quick change seat mount couplings. Quantity pricing / private labels available.
ORDER YOURS TODAY! (800) 986-8000 / (408) 377-5559
---
Home || BIKEtransPORTER || the Demonstrator || Get-A-Grip
---
Brought to You by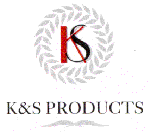 Innovative products since 1994
Phones: 800-986-8000 / 530-477-8479
FAX: 530-477-0437
13071 Madrone Forest Dr.
Nevada City, CA 95959-8940 USA
E-Mail: KSprod@timesync.com

---
last modified: 3/30/98...Ltp